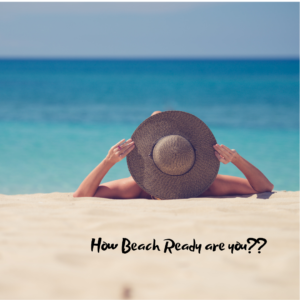 If considering a few beauty treatments -pre-beach holiday – here is a good to know – recommended, 'timeframe guideline' based on selective popular beauty treatments and factors to be considered regarding;
1. Beauty Treatments that will pose a skin sensitivity factor post-treatment and
2. How to gain optimal longevity results based on the selective beauty treatments mentioned below
Beauty Treatments Pre Holiday Time Frame
Facial – at least 5 days before
Why take your surface dead skin cells on holiday??
There's no better way to prep your skin for that summer holiday glow than having a deep cleanse and super exfoliating facial followed by a replenishing deep moisturising treatment, pre-holiday.  Not only will you feel and look refreshed but on a deeper level, skin cells will be re-energised to receive optimal moisturising benefits from topical products applied thereafter.
Consider having a facial at least 4-5 days prior a sun holiday to allow the skin time to desensitise from more extreme extrinsic factors skin is exposed to on holidays such as intense heat plus damaging UVA and strong UVB rays.
*If you are not sure which Sunscreen is best for your skin type click the link here
For more descriptive information on facials available at Beauty Vibes click just scroll down to the grey tab after you have clicked on the link
 LVL – Lash Lift – at least 3-4 days before
LVL – Length, Volume & Lift for natural eyelashes
Eyes come alive after an LVL treatment and hence the reason why this is extremely requested and very popular beauty treatment pre-beach holidays simply because of it's "Wake up – Made up" appeal!! Lashes look perfectly groomed, lifted, volumized, dark and glossy, basically all the work that a good mascara would do but all without the actual need to apply it!  LVL truly helps you achieve amazing natural lash potential.  Longer, lifted lashes give eye rejuvenating effects and best of all results last up to 2 months!!
Consider having LVL at least 3-4 days pre-holiday as to achieve optimal lift and longevity results adhering to the aftercare advise is essential. Avoid getting lashes wet for 24hrs and avoid steam rooms and saunas for 48hrs as otherwise the long-lasting, lift results will be compromised!!
For more descriptive info about LVL click on the price list tab and then scroll down to the grey tab and click on the heading LVL
Waxing – at least 3 days before
A very popular all year round beauty treatment but more so than ever pre-beach holidays. Whilst waxing will thoroughly remove all hairs from the root leaving skin smooth and hair free for up to 4 weeks it is also worth considering that it is a skin exfoliating treatment.  Although here at Beauty Vibes, we only use LYCON Wax – the most gentlest and kind to skin wax available, invariably skin will not look sensitised after treatment however it must none the less be considered as a sensitised skin from 24-72hrs depending on the sensitivity of the skin and the area being waxed and if considering sunbathing it is, therefore, best to have that wax appointment at least 3 days before to allow for enough time for skin to desensitise pre UV exposure
Nails & Brows – 1-2 days before
These are the last minute.com beauty treatments that will give you the optimal longevity results
Eyebrows regrowth vary but to keep them on point this treatment is required every 2-3 weeks as opposed to other body hair parts which on average is every 4-6 weeks.
Leaving eyebrows to 1-2days pre-holidays will give your eyebrows the edge to see you through your beach holiday.  The eyebrow thread is the ultimate in precision shaping, followed closely by waxing for those that prefer waxing to threading.  The tint puts the WOW factor to brows as it can really define the shape of your natural eyebrow and help them to achieve their optimum brow shape potential.
Tip
Applying a little Vaseline to your eyebrows will protect the tint colour from fade due to exposure to UV and pool chlorine
Regards Nails, it seems everything grows faster in the sunshine and in particular with nails so leaving the manicure & pedicure to just 1-2 days pre-holiday makes perfect sense!  It is also the perfect relaxing last minute treatment where you can allow yourself a little me time to unwind boosting both physical and mental wellbeing, that will have you revitalised ready to handle general airport holiday mayhem!!
Note
We work with different nail polish brands including CND, OPI and GELISH and our chosen Pedicure brand is 'Footlogix' which has the ability to transform parched dry and hard skin issues on the feet from "Woe to WOW"
Deluxe pedicures at Beauty Vibes offer a luxurious, tranquil experience.  Performed in the privacy of our relaxing beauty room from a soft and comforting, reclining pedicure chair which allows for the ultimate in relaxation for a pedicure experience and includes a very relaxing and revitalising, foot and lower leg massage.
For more descriptive information about a 'Footlogix' pedicure click on the link here