*When used daily these recommended products will help to smooth and brighten, lift and tone, hydrate and provide overall sustained nourishment and protection and ultimately 'Renew and Reawaken' Skin
Active Cleansers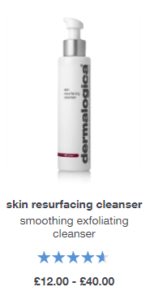 *Dermalogica – Skin Resurfacing Cleanser
Contains 5% Lactic – Lactic (Alpha Hydroxy Acid) is a powerful and hydrating skin exfoliator effectively rids dulling surface dead skin cells and speeds up the general skin cell renewal process..  *Use once a day either morning or pm for smoother, brighter-looking skin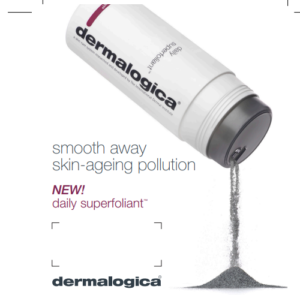 *Dermalogica – Daily Superfoliant – This invigorating anti pollution powder exfoliant is packed with an effective combination of active ingredients – alpha/beta hydroxy acids and enzymes that effectively resurface the skin thus speeding up the skin cell renewal process.  When used daily skin is smoother, brighter and radiant.
Skin Replenishing products
Toner – Replenish skin after cleansing with Toner  to rehydrate and tighten pores
*Dermalogica – Antioxidant Hydramist –This potent peptide formula has a firming and lifting effect on skin and provides an antioxidant shield to help fight off environmental skin stressers *Carry this around with you and spritz throughout the day for added hydration and protection
Serums – Treat and correct skin concerns with peptide potent serums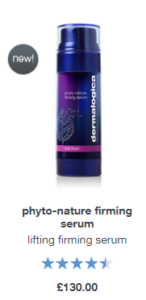 *Dermalogica – Phyto Serum –  Formulated with advanced biomimetic peptides to reinforce antioxidant protection for the skin.  This remarkable dual phased serum lifts, firms and plumps skin, smoothing out fine lines and wrinkles. *Use this day and night (before moisturiser) for luminous skin radiance and visible lifted effects on skin
Facial oils – Boost and maintain skins healthy hydration levels with nourishing and protecting facial oils

*Karin Herzog – Vita-A-Kombi oil – Formulated with a blend of plant and seed oils enriched with Vitamin E and high levels of Vitamin A this anti-ageing oil boosts collagen production, nourishes and revitalises fatigued skin to maintain a healthy radiant complexion
Moisturising Products
Eye Creams
*Dermalogica – Multivitamin power firm – Antioxidant vitamins provide nourishing protection whilst silicone and red seaweed extract firms skin. *Use night and day around the delicate eye area to hydrate and smooth fine lines
*Dermalogica –Age Reversal – Retinol eye treatment. Reverses multiple signs of ageing around the delicate eye area *Use at night on alternate nights for the first two weeks.
Face Creams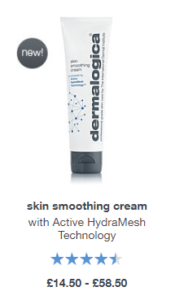 *Dermalogica – Skin Smoothing Cream – this advanced formula is vitamin enriched to provided lasting antioxidant protection and contains cross linked hyaluronic acid infusing skin with 48 hours of continuous hydration. *Can be used day and night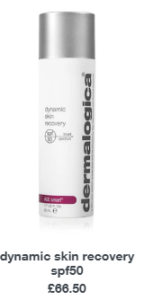 *Dermalogica – Skin Dynamic SPF50 – The advanced broad-spectrum SPF formula protects against and manages existing signs of pigmentation whilst stimulating collagen formation, elasticity and hydration levels to minimise the appearance of skin ageing.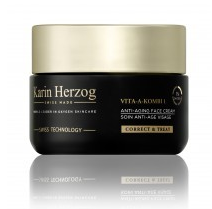 *Karin Herzog – Vita A Kombi 1-  Formulated with 1% active oxygen and enriched with Vitamins A & E with prolonged use the complexion appears clearer with tightened pores and revealing nourished, radiant youthful-looking skin. * Use morning and night and apply with the Karin Herzog facial brush
Mid Season Special Offer
*Enjoy 20% OFF!! Dermalogica and Karin Herzog 60min Facials and Retail products until 16 Nov 2019!!!
*To book your 60-minute Facial click on the link here
**Offer on retail products available to purchase from in-store only!!