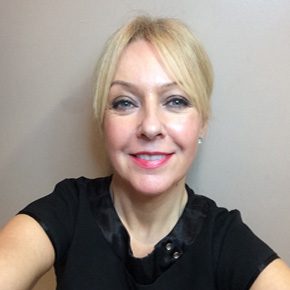 Hello and thank you so much for visiting 'Beauty Vibes'!!
It's just me on my own here with a huge LOVE for what I do which ultimately can help you to look and feel better about yourself too?
I qualified as a Beauty Therapist in 2013 and still continue to upskill and stay on trend in this forever evolving industry.  Certifications accrued to name but a few.. include, Dermalogica Expert status, advanced Lycon Waxing, advanced LVL Lash technician and in addition, I now specialise in BROWS, in particular, PHIBROWS MICROBLADING.
This is a particular specialised artistic skill in semi-permanent make-up where hair-like strokes are drawn on the skin with a manual microblading tool and suitable colour pigment. *This technique is used to provide the best long term solution to improve the overall shape of the eyebrows.
My beauty treatments are definitely geared more towards enhancing your NATURAL beauty so you can naturally look better even on a 'NO-MAKEUP' day!
I also only work with premium products and brand names that have integrity and are led by science and innovation and 100% can deliver on quality and THE most effective best treatment results!
My overall aim at Beauty Vibes is to serve and elevate your own unique beauty vibe via trustworthy, premium beauty treatments which are all done in an uplifting and relaxing salon environment and I am so passionate about what I do I have even been awarded Top Rated for it on Treatwell!!
Rest assured your every visit to me here at Beauty Vibes will always be met with great friendliness, enthusiasm and appreciation!
'Beauty Vibes..' We take care of yours!