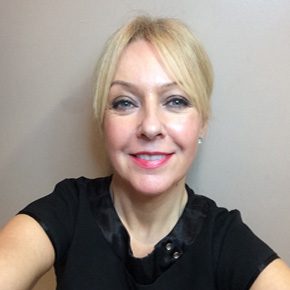 Patricia started her journey in the industry in 2009 initially following a passion for, studying the art of professional makeup application and it was through this work that she soon came to realise the various different skin concerns models were going through and curiosity on how to treat and manage various skin issues rather than cleverly disguise with make-up led her in to the beauty industry from which she has never looked back.  This unsatiable curiosity has since earned for her many qualifications in skincare including Environ, Karin Herzog and Dermalogica Expert and the later two she has chosen to work with in her own business as the go to skin brands to deliver targeted results to remedy various skin concerns.
As she worked through her beauty qualifications Patricia started to realise her own unique specialised areas and sought out salons where she could focus and hone in on these skills only and eventually in March 2017 she decided to take her specialised passions in the beauty industry to the next level and set up her own business namely "Beauty Vibes"
The whole aim of Beauty Vibes is to provide a wide variety of feel good, relaxing beauty treatments so to service and maintain and ultimately elevate your very own beauty vibe.
You can rest assured that your visit to Beauty Vibes will always be met with great enthusiasm and appreciation!
Beauty Vibes looks forward to being of service to you soon..