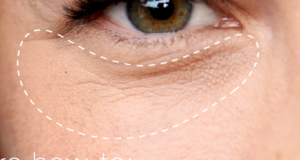 Are you looking for a targeted treatment to address under-eye signs of ageing in Finchley?
Beauty Vibes in Finchley is a very passionate Dermalogica Skin Expert salon, so if you want the best Professional Dermalogica Skin Care Facial Treatments in Finchley London, rest assured as a Dermalogica Expert we offer the highest standards in professional skincare trained to listen, face map and analyse your skin concerns and give expert advise and enhanced results in the treatment room. We are committed to helping you achieve your clear skin goals!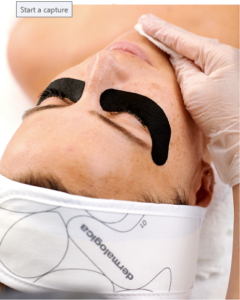 Introducing Dermalogicas latest innovative Professional Peel Treatment specifically designed to target treat the delicate under-eye area for ageing concerns such as dehydration, fine lines and wrinkles. Benefits from treatment reveal smoother, brighter more hydrated under-eye skin area
Our new Pro Flash Eye Peel treatment in our beauty salon in Finchley includes techniques to help lift and tone the eye area and can be taken as a stand-alone 20 minute relaxing eye treatment or can be incorporated into any of our Dermalogica 60 minute facial treatments as an add-on service.
And if you're new to Dermalogica you will be pleased to know that we are passionate about many aspects of Dermalogica Professional Skin Care Facial Treatments in our Finchley Salon including:
Face Mapping & Skin Analysis – We are Dermalogica Expert trained to identify skin concerns and help manage and treat them with select key potent ingredient formulated products
We have a vast range of professional-grade Dermalogica skincare products available to us to use in the treatment room to give you enhanced skin results
We have a three-tier Dermalogica facial treatments programme – We're passionate about healthy skin and we're dedicated to helping you achieve your clearer skin goals via our customised, targeted and advanced pro skin treatments
We are Retail Stockists for professional Skin Care Dermalogica– We are trained to expert level to prescribe and recommend for you your best Dermalogica at-home skincare routine to better manage and treat skin concerns in between salon facial treatments
Dermalogica professional skincare products are free of artificial fragrances, artificial colours, drying S.D. Alcohol and ingredients like mineral oil all of which are known to exacerbate common skin concerns
Dermalogica works with pharmaceutical companies to create cutting edge formulas with powerful ingredients scientifically proven to improve and change skin so it stays healthy for a lifetime
For your next professional Dermalogica Facial Treatment service in Finchley choose it with your verified Dermalogica Expert at Beauty Vibes Finchley.  Click the Book Now or Call our Booking Line 077809 82257
We can't wait to see you visit us at Beauty Vibes in Finchley so you can soon start to benefit from the very best of Dermalogica Expert Skincare?