Harsh winter climes and central heating environments can play havoc with the moisture levels in your skin however you will be surprised how easy it is to maintain a healthy radiant glow all through winter by incorporating these 5 essential Dermalogica products into your daily skin care routine that are targeted to protect the skins PH balance by protecting the outer layer of the epidermis against harmful UV rays and pollutants and that also will adequately nourish from within the skins barrier lipid layer by keeping it intact to maintain healthy moisture levels which otherwise if not protected could lead to dehydrated, scaly dry skin conditions, lines & wrinkles..

Daily Superfoliant – Skin Invigorating for smoother, brighter more radiant skin
This super powder exfoliant is packed with an effective combination of active ingredients – alpha/beta hydroxy acids and enzymes that effectively resurface the skin thus speeding up the skin cell renewal process.  When used daily skin is smoother, brighter and radiant.
How to use: 
Apply to clean skin. Wet hands and shake a teaspoon amount into palm of hand and mix to a paste. Work it on skin for 1-2 minutes and then rinse thoroughly.
Tip:
 If short on time mix a pump of your usual cleanser into the powder paste this will transform your cleanser into a superfoliant cleanser.  Remove thoroughly and follow with your usual moisturising routine
---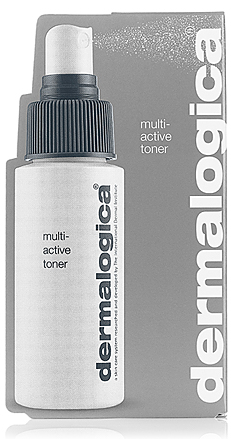 Multi Active Toner –  Protects, rehydrates, fights skin fatigue
Formulated with multi anti oxidants and humectants this potent anti oxidant toner protects skin against harmful extrinsic and intrinsic environmental factors eg. Damaging UV rays, harsh climate conditions and central heating whilst humectants attract moisture to the skin assisting skin to maintain its hydration levels thus diminishing any signs of skin dehydration. 
How to use:
 Spray directly onto skin after cleansing and before applying serums and moisturiser
Tip:
 To prevent signs of skin fatigue, decant some into a travel size spritzer bottle and spritz your face throughout the day to refreshen makeup, re-energise skin, maintain UV protection and skin hydration levels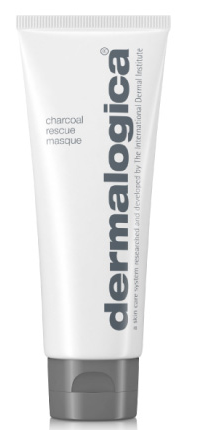 Charcoal Rescue Masque – Detoxifies, brightens, invigorates and hydrates
This fast acting exfoliating, detoxing mask is ideal for rescuing, tired, lack lustre or dull skin
Formulated with alpha/beta hydroxy acids, enzymes that are effective at resurfacing skin cells, it also contains sulphur and kaolin effective at controlling sebum and detoxing the skin and Niacinamide that combats redness and congested pores.
Put simply it is the go to – all in one formula to address many skin concerns and serve all skin conditions
*Use this once or twice a week for general skin health maintenance and radiance
How to use:  
Apply to clean skin after cleansing. Allow to dry on the skin for up to 15 minutes, This allows enough time for the active ingredients in the mask to work on the skin. Rinse thoroughly and follow with toner and usual moisturising routine
Tip:  
Mask dries on the skin  – requires lots of water to remove thoroughly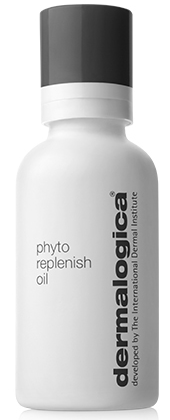 Phyto Replenish Oil – For Dewy skin  – Youthful radiance               
This feather light oil readily absorbs into the skin.  Formulated with phytoactives that nourish and replenish skins moisture levels this multi vitamin formula smoothes away visible dehydration lines providing an all day protective dewy skin radiance.
How to use:
After cleansing and toning press 4-6 drops of phyto replenish oil into skin or mix a few drops into your regular moisturiser
Tip: 
Learn Dermalogicas techniques on how to perform a self facial massage routine as part of your skincare routine that will help boost blood circulation and revitalise skin by clicking on the link here 



Total Eye Care SPF15 – The go to eye cream that ticks all the boxes to address many concerns with the eye area  
Formulated with SPF15 to manage pigmentation and protect against harmful UV rays it also contains Lactic (AHA – Alpha Hydroxy Acid) an effective skin brightening and hydrating exfoliating ingredient to maintain delicate eye area skin smoothness and the light reflecting ingredient Mica helps to disguise dark circles.  The formula also contains Bisabolol which helps firm and reduce eye puffiness
How to use: 
Apply a grain amount to each eye. Take it over the eyelid and gently pat under the delicate eye blending inwards from the outside eye corners
Tip:
This eye cream is suitable for day use only. 
To enquire further about Dermalogica retail products available at Beauty Vibes click here 
Or
Why not pop in store to discuss a tailored skin care plan to address individual skin concerns
To learn more about Dermalogica 'Facials' at Beauty Vibes click here or to 'Book' a Dermalogica Facial click here