(nail clip & file, cuticle work, buff & shine)
(nail clip & file, cuticle work, buff & shine)
(as above but includes hand massage)
Deluxe 'Footlogix' Pedicure
£28
(foot soak & scrub + cuticle work & hard skin removal + foot massage + nail clip, file, buff & shine)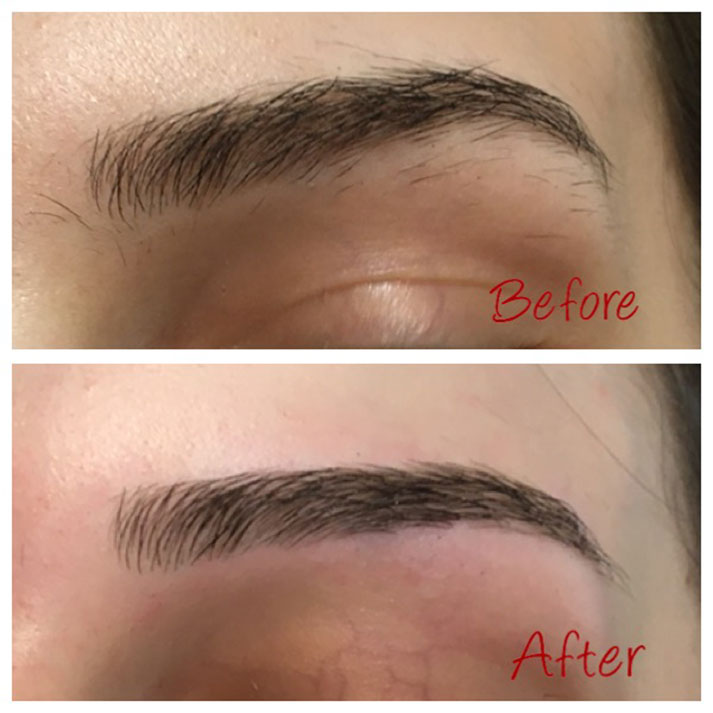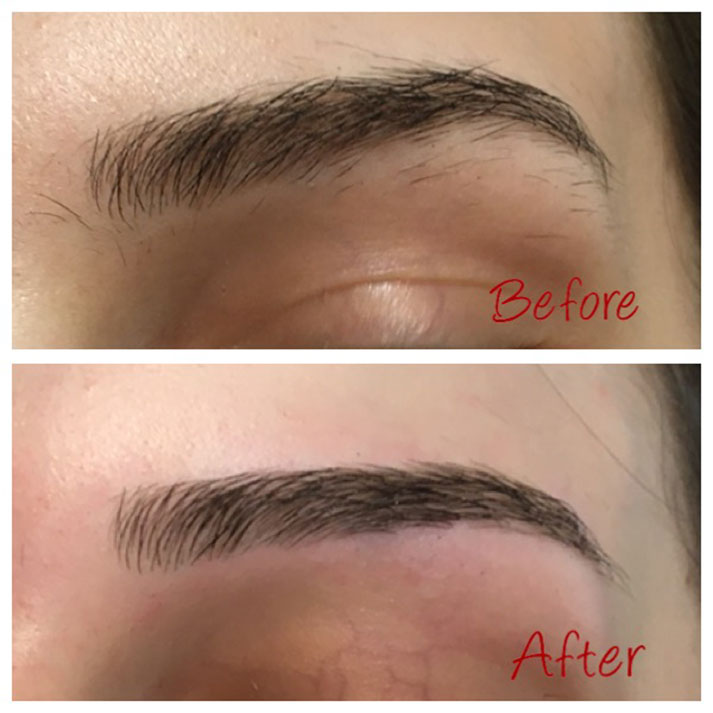 This original middle eastern specialised technique is the ultimate in precision hair removal for eyebrows and facial hair to leave a clean seamless finish.  The hair is completely removed from the root and depending on your natural hair growth, will determine how regular threading visits are recommended but usually it's every 2-3 weeks.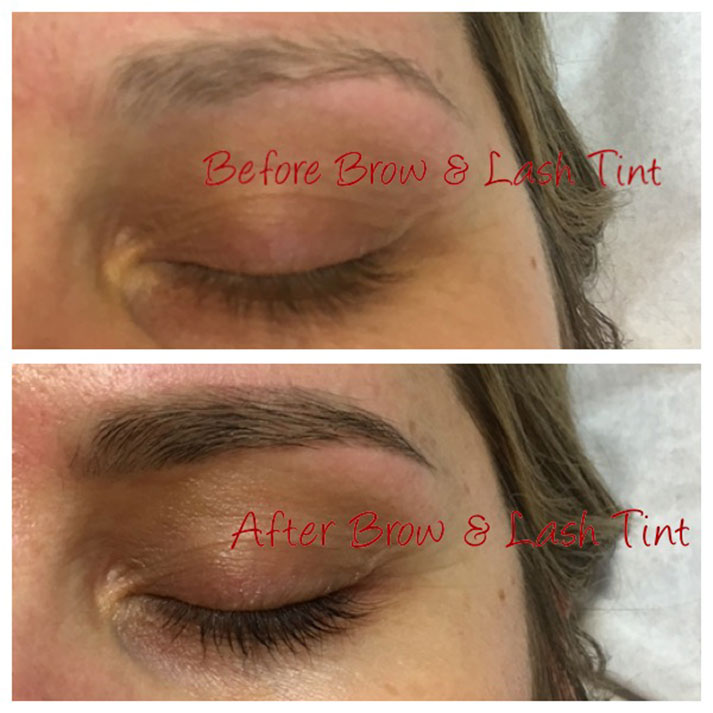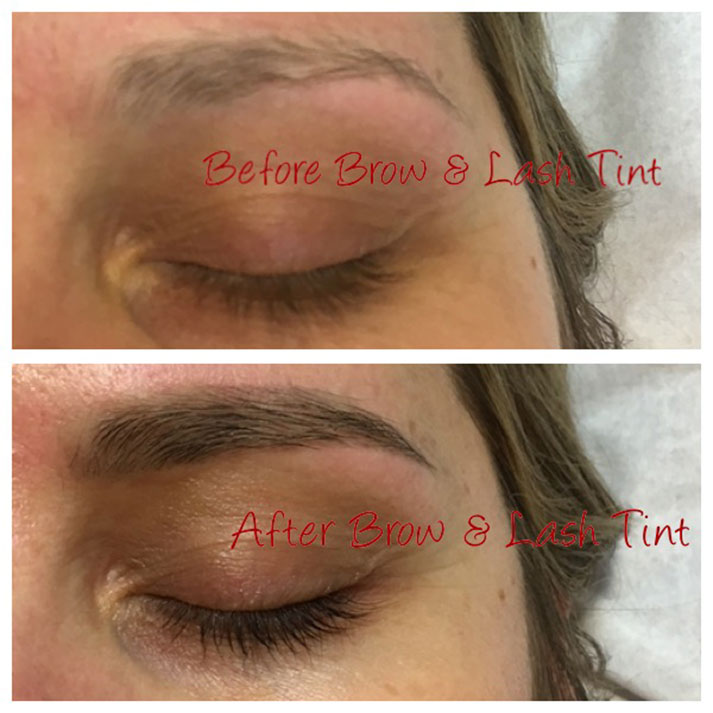 Restore the colour to your Eyebrows and Eyelashes by tinting them.
Tinting your Eyebrows can really help to enhance and define your natural brow shape and give you the illusion of a fuller eyebrow shape.
Tinting your Eyelashes can really help to accentuate your eyes and enhance your natural eyelashes giving the illusion of fuller and longer looking eyelashes as the tint will reveal eyelashes you didn't realise you had before.
Check out the Pricelist for savings on the combo treatments for;
Tinting Eyebrows & Eyelashes
Eyebrow Thread & Eyebrow Tint
Eyebrow Thread & Tint and Eyelash Tint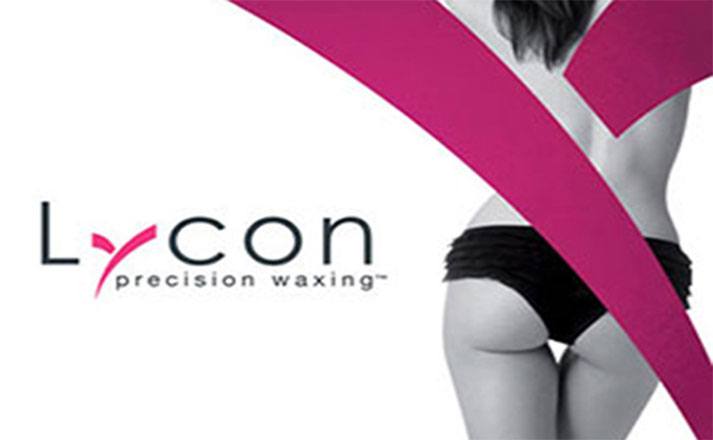 Originating from Australia, 'Lycon' premium brand quality Hot Wax is used for hair removal in the intimate areas, underarm and facial hair and effectively removes hair as short as 1mm.   A pre oil is applied prior to wax application, this helps to shrink wrap the hair so there is less pull/pinch sensation on the skin by up to 70%.  It is probably the most virtual painfree wax experience you will ever experience!!  Regular visits are required and again depending on your own hair growth cycle average is every 4wks for intimate wax and from 2-3wks for facial waxing.
Lycon Strip Wax is used for all other body areas, efficiently and effectively removes body mass hair.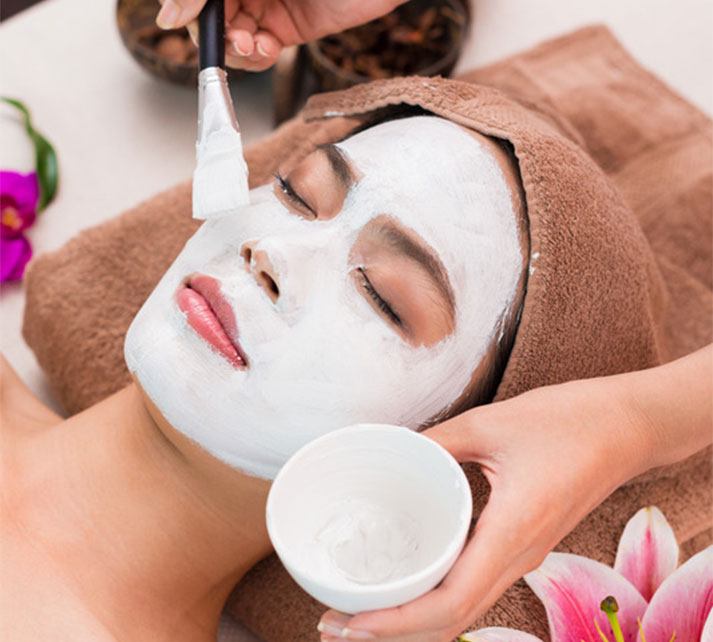 Swiss skincare brand 'Karin Herzog works your skin from the inside out and is the only globally patented skin care product with stabilised active oxygen to deliver anti aging benefits to, remedy, target & correct, purify & revitalise your skin'. Check out the link for further information on the Karin Herzog skincare philosophy.
The following Karin Herzog facials are available at Beauty Vibes;
The Anti-Aging facial: with AHAs resurfaces, lifts & tones the skin. (60mins)
If your skin looks dull or dry and in general looks tired and feels a bit lack lustre, then this facial is for you. Alpha Hydroxy Acids (AHAs) used in the facial are non buffered formulas, very effective exfoliators that act and feel like a mild peel effect on your skin to remove surface dead skin cells to reveal a glowing, luminous complexion. It has a significant anti-aging effect thanks to the nourishing and re-energising combination of Oxygen and Vitamin A emulsions and masks used in the facial, one of which is a moulding mask with lifting, tightening and toning effects . This facial is the ultimate in skin cell regeneration and relaxation.
The Deep Cleanse facial: detoxifies, deconjests and purifies the skin (60mins)
If 'blackheads' are your main concern then this is the facial for you as it focuses on 'blackhead' extraction and purifying the skin so go ahead and treat your skin to one hour of sheer oxygenated indulgent bliss.
Glyco Rose Express Facial – (30 min)
Glyco Rose is a non buffered active ingredient namely 'Glycolic which acts like a mini peel on your skin. The formula is mixed with rosewood essential oil so it has a calming and soothing effect on the skin while the active ingredient works fast at resurfacing your skin. Accupressure point facial massage technique is also applied to help push vitamins and active oxygen into the skin to re-energise skin. If you are short on time this is a very effective skin boosting facial to have prior to an event!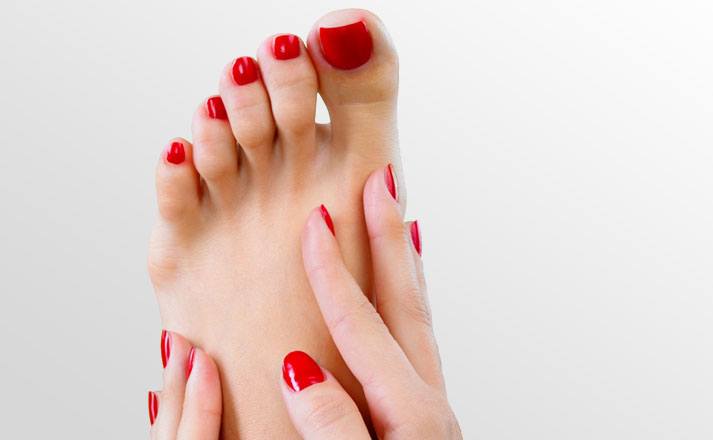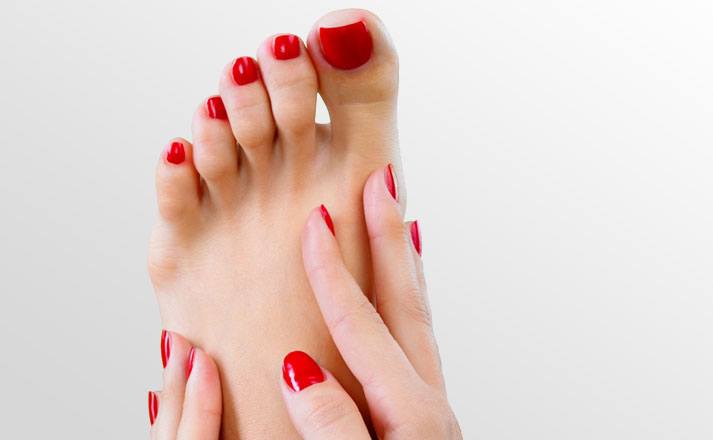 Choose from either a simple File & Polish (Hands or Feet or both)
Express Manicure & Pedicure involves nail prep including cuticle removal and finish with file and polish
Deluxe Manicure involves full nail prep including cuticle work and a very relaxing hand and lower arm massage followed by a polish application colour of your choice.
Deluxe 'Footlogix' Pedicure involves nail prep including cuticle work, removal of hard skin, an exfoliating scrub and a very relaxing foot and lower leg massage followed by polish application colour of your choice.  *Footlogix is a pharmaceutical grade pedicure line.  Its clinically proven ailment curing active ingredient formulaes penedtrate deep to cure simple dryness to addressing more severe trouble skin foot conditons.  For more info about the brand Footlogix click on the link here  
Polish brands available range from Butter London, OPI, CND Vynlux
Gel polish brands include Gelish, CND Shellac and OPI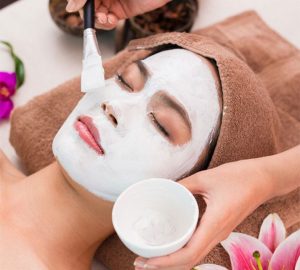 Dermalogica Skin Solutions Facial Treatments
A Dermalogica facial at Beauty Vibes is no ordinary or generic type facial but rather a very bespoke and beneficial skin solutions facial treatment tailored to your skins needs.
Dermalogicas' vast range of innovative potent formulas can make a real impact on conditions such as; adult or teenage acne, sensitised Rosacea skin types, hyperpigmentation issues and even dull, mature skin types that require resurfacing & hydrating and more of a collagen stimulating treatment to treat fine lines and wrinkles.
Whatever the skin concern thanks to Dermalogica we have the right skin solution facial treatments and the right formulas in varying advanced professional strengths and the right expertise knowledge to apply a bespoke skin solutions facial treatment tailored to treat individual skin concerns.
And because we understand you're busy there's even a Dermalogica facial to suit your short on time daysl!!
Face Mapping / Skin Analysis
A complimentary service.  If you have queries or concerns about your skin why not have it analysed and have the findings discussed in detail
SkinSolver Treatment
Fix skin concerns with our 10-minute skin solver and experience the benefits of a key professional facial product we identify with to solve the concern. We even show you tips on how to get best results for a healthy skin that glows!!
ProSkin30
A customised 30min treatment targeting your key skin concern for maximum impact in minimum time, this treatment is a firm favourite with those who have just 30 minutes but want visible results and great value.
ProSkin60
Customised 60min facial treatment with advanced product, techniques and technology in a soothing environment made for relaxation. The ideal choice for those who want a comprehensive experience to address all skin concerns and achieve healthy glowing skin.
Pro Power Peel 30
Customised 30min chemical peel for speedy skin cell renewal, to reveal brighter, clearer, smoother more radiant looking skin.  The highly active advanced peel formula targets skin concerns to treat signs of aging, pigmentation, acne or breakouts.
Pro Power Peel 60 
60min results driven facial treatment – involves a customised 30min chemical peel that targets individual skin concerns followed by a relaxing moisture intense skin replenishing deep treatment.
Note – *A 24hr patch test and skin anaylsis is required prior a Pro Power Peel treatment.
*A Pro Power Peel Post Procedure Kit is provided and recommended to be used for 2-3 days to protect and help boost moisture levels in the skin
* For more information about Dermalogicas Pro Power Peel click the link here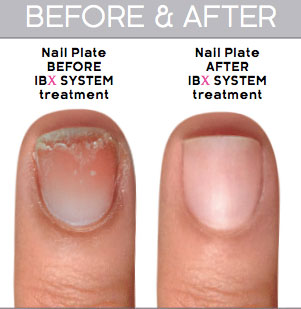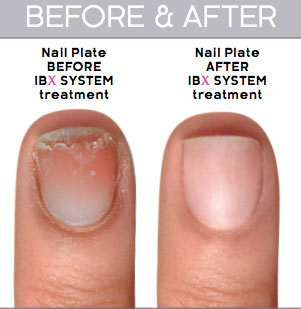 IBX is a New & Revolutionary two-part system that acts as a Protective Shield for the natural nail under any Gel Polish Coating and can also be used as a Natural Nail Strengthening System to grow natural nails more readily on their own! This penetrative toughening system works inside the nail (instead of top), is cured with LED light and forms an interpenetrating polymer network that fuses the upper layers of the nail together. The result is a tougher natural nail that can grow on it's own or act to protect the nail against frequent and potentially damaging removal.)
Boost the health of your natural nail with a single treatment of IBX or for very badly damaged nails a course of IBX treatments is recommended.
Buy a course of six treatments and you get the sixth one FREE!!
* For optimal results treatments should be taken every 2wks apart.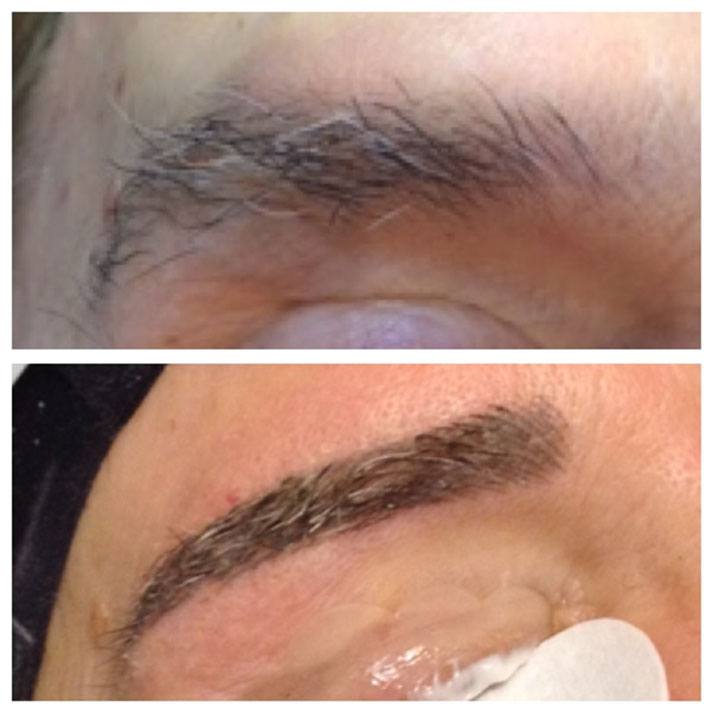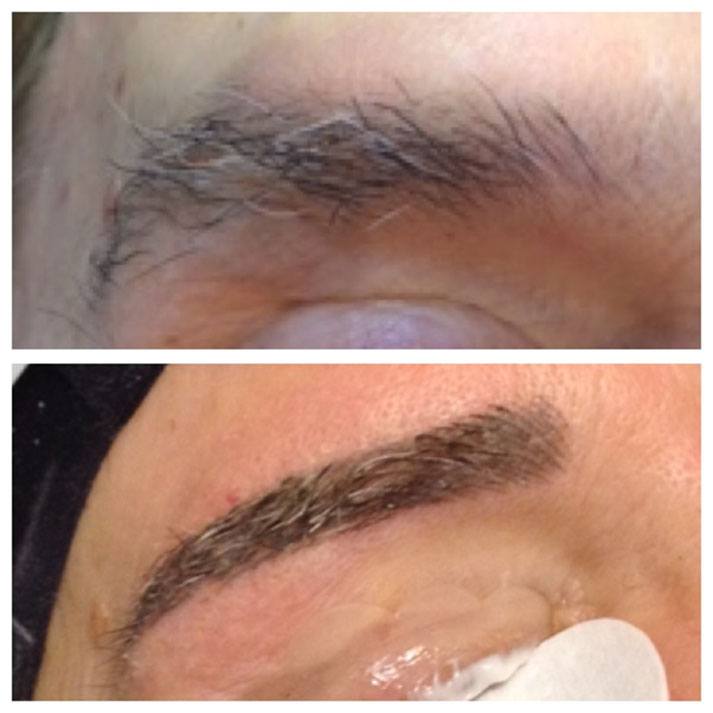 This specialised treatment is ideal for you if you have little or no eyebrows or your eyebrows need reshaping.
Eyebrows are measured and correct eyebrow shape is mapped out and approved by you before proceeding with the treatment. Once the final shape is agreed the eyebrows are then numbed and a semi permanent hair like strokes are drawn using fine needles to create the eyebrow.  In some cases both strokes and a shading technique is applied to achieve the desired brow look.
Eyebrows might feel slightly sensitised after treatment but within 24hrs they resume normality and the healing process begins which takes up to 6-8wks and then the final true colour of the brow will be revealed.  The end result will look like a natural but very defined looking eyebrow.
A single touch up treatment if required can be done after a minimum of 8wks healing and within 3 months after the initial treatment date and is included in the price.
Results can last from 8-12months.
*Please note a mandatory scratch & patch test is required 48hrs prior to treatment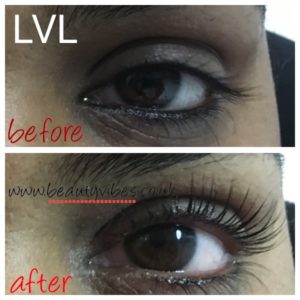 So what is an LVL Lash Lift Treatment?
LVL stands for Length, Volume & Lift and is a revolutionary eyelash lift treatment, created exclusively by Nouveau Lashes.
The results of this treatment are eye transforming as it gives a natural wide eyed youthful appearance to the eyes as eyelashes are completely revitalised and transformed to reveal longer, thicker, darker, lifted, luscious eyelashes and all without the need for adhesives, extensions or even mascara!!
How it works?
The treatment involves lifting and separating the lashes from the root which creates the appearance of natural longer and thicker lashes and the lash tint creates the mascara affect which altogether creates very flattering eyelash effects.  No more eye curlers or mascara required!
The Benefits for you!
This will prove to be a big time saver to your usual makeup routine in the mornings as you realise that you can wake up every morning with longer, darker and lifted eyelashes!
Lashes stay lifted as you dip in and out of swimming pools, saunas, steam rooms, hot showers, rain showers etc etc. making it a very popular choice of treatment prior beach holidays.
*Results last 6-8wks however may vary dependant on your lifestyle.
*It is recommended you treat your lashes with Nouveau Lash & Conditioning serum (Retailed at Beauty Vibes – £20) as part of the ongoing aftercare.  This serum is formulated with hydrating, nourishing ingredients to keep your lashes, moisturised, glossy and super healthy and is offered to you at half price (£10) if purchased with your LVL Lash Lift treatment.
*A mandatory patch test is required 48hrs prior to treatment.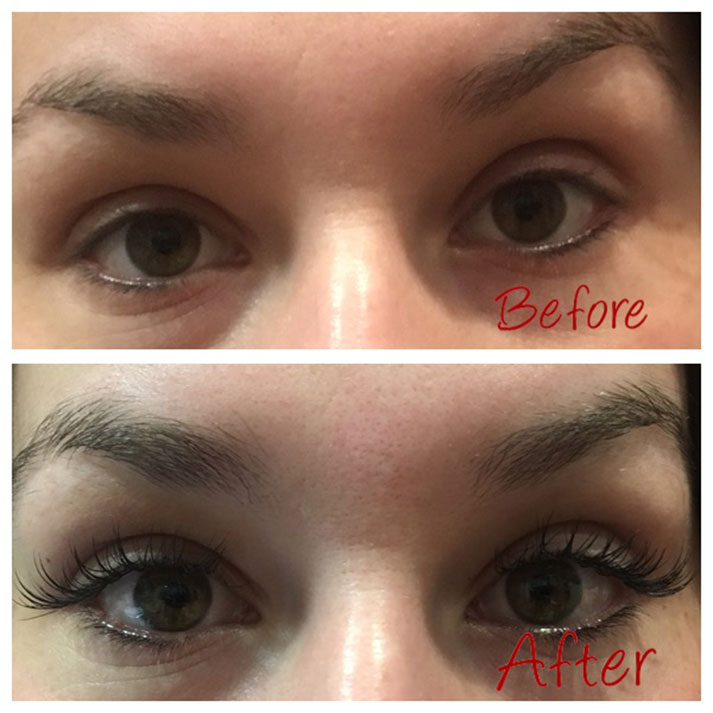 Classic Individual Eyelash Extensions
The technique applied means isolating each and every one of your own natural eyelashes and placing an individual eyelash extension on top.
The extensions selected to be placed on to your lashes depends on the health and structure of your own natural lashes regards, weight and length that the natural lashes can support as well as the lash style you are aiming for. In every case the natural eye shape and face shape is considered so the extensions applied will accentuate and flatter the eyes and your facial features.
Classic Eyelash extensions are recommended for those that like to wear eyelash extensions long term as due to application technique involved these lashes can be mantained and will therefore require infills every 2-3 weeks.
As new lashes grow the existing natural lash holding the extension shed thus the lashes start to look gappy so infills are then required to fill in the gaps and this is usually every 2-3wks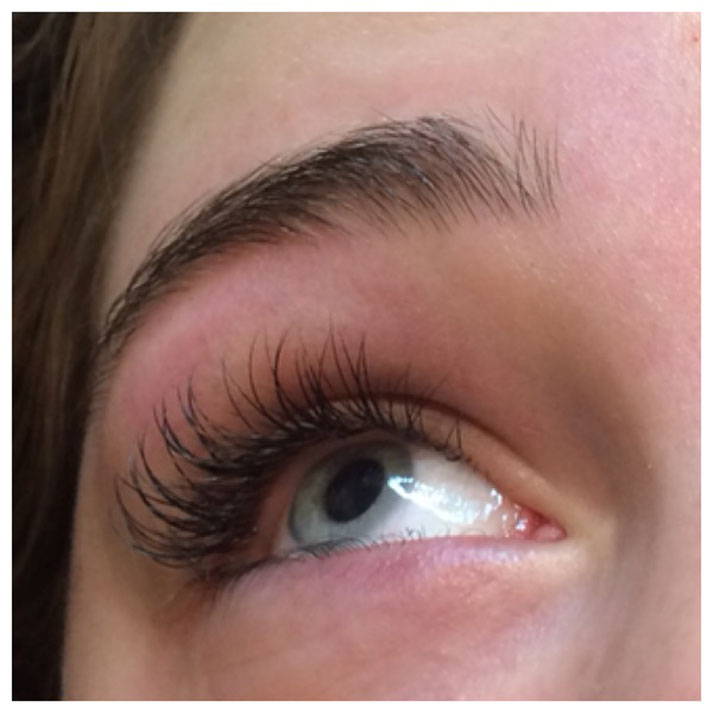 It only takes 30-45 minutes.
Individual eyelash extensions are applied strategically to add some flattering length and volume to your eyelashes.
Express Eyelash extensions are for those that like to wear extensions short term only.
These lashes cannot be infilled and therefore cannot be maintained. They last up to 14 days and in most cases beyond that however removal is recommended after 2 weeks as due to the express technique in how they are applied they may start to irritate your own lashes as the new natural lashes start to grow underneath the extensions. (Express lashes are not applied to individual eyelashes but rather dropped on in a sort of criss cross method)
Express lashes are ideal for holidays and special occasions.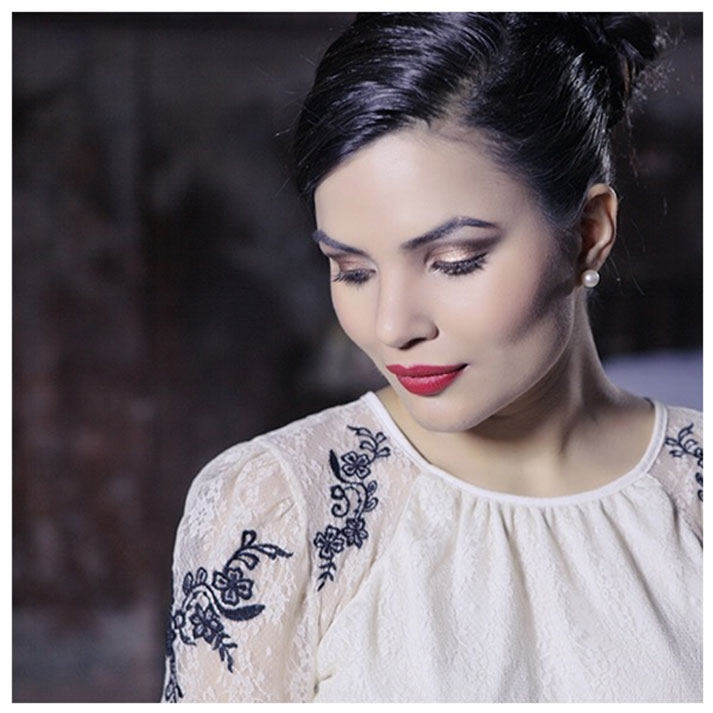 Have a Special Occasion to attend or perhaps you're a Bride to Be??
Why not look your best and have your Make-Up applied professionally or book a Make-Up lesson at Beauty Vibes..
Working from an extensive branded makeup kit, ranging from Mac, Kryolan, Bobbi Brown & Illamasqua to name but a few we help you to achieve flawless radiance and create for you a bespoke makeover that will transform and enhance your best features that's sure to flatter your very own beauty vibe.
Wedding Day Prep / Bridal Package Offer deals
We understand the stress involved to look your best for your big day so why not let us take care of you in the build up to your Wedding Day with some feel good look good beauty treatments.
*Bespoke His & Her Wedding Day Prep / Bridal package Offer deals to suit all your requirements are available upon request so why not get in contact and let us work with you to create your ideal package deal that will tailor suit your needs and have you picture perfect ready for that very special day.