Take your Eyebrows to new levels with Supercilium Henna!!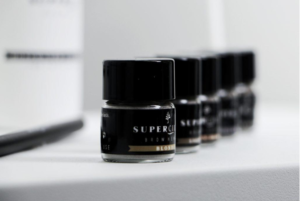 Supercilium Brow Henna
Supercilium is 88% natural Henna. Cruelty free, vegan and produced in an ecological minded factory with a work-ethic that is focused on human and nature. Supercilium is made of the finest selected henna from India. It takes 5 to 20 minutes to develop and it leaves a tinge on the skin up to 2 weeks and on the hair for up to 6 weeks.
Supercilium Brow Henna colour palette
Blonde – Lightest skin tones
Golden Brown – Honey Blonde and Warm Blonde types
Light Brown – Blondes and Brunettes
Medium Brown – Brunettes and Mediterranean types
Dark Brown – Mediterranean skin tones and darker
Click the link to read more about What is Henna?